Home Insurance Packages by
InsurePlus™
Ontario Home Insurance Quotes Made Easy
WHY CHOOSE
BROKERS For Your Ontario HOME
Insurance!

No call center here! You will appreciate working individually and personally with dedicated, professional Ontario Insurance Brokers available on an unlimited time basis for the very best advice in person, by telephone or email.  Our time is yours.  We have only YOUR best interests in mind!

Expert advice to help understand and manage your risks and exposures

Easy home insurance payment plans – monthly, credit card and EFT 

Flexible deductibles up to $10,000 with substantial premium savings

Whether your home is modest or a  mansion you will get guaranteed low premium rates with discounts too numerous to list

Bundle with your automobiles or recreational toys for even greater savings

Optional credit rating for maximum possible savings

You will finally be able to understand what is insured and what is not

Variety of important options for valuables such as jewellery and special types of property such as bicycles

Daycare or cutting hair, don't get stuck with an uninsured lawsuit!  You need proper home business insurance. We have a wide variety of options available to ensure you are properly insured.

Caring, diligent claims advice to help keep future premiums minimized
GET A FREE Home INSURANCE QUOTE
If you are like most, your home and personal property is likely your most prized possession, often representing a lifetime worth of hard work and sacrifice.  A major loss, such as a fire, explosion or hurricane, would be devastating.  Having a proper home insurance plan in place will help ease the financial burden of such a tragedy.
Trusting this important protection to the RIBO licensed, insurance broker professionals at INSUREPLUS™ means you will get caring, thoughtful advice and the right coverage arranged through dependable and financially capable Canadian insurance companies. When you rely on our experienced home insurance brokers, we can provide some of the best home insurance plans and rates in Ontario, as well as an unbeatable service and easy payment plans – PLUS much more.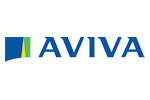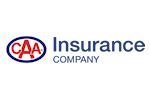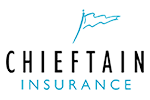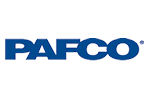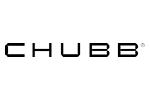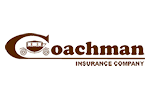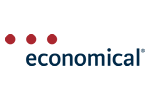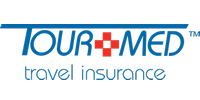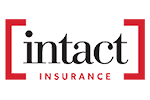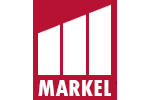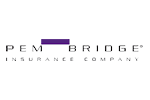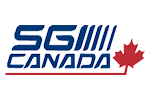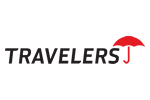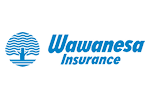 Get a Quote on the BEST value in Ontario Home Insurance now
Your Ontario home is likely your most prized possession, often representing a lifetime worth of hard work and sacrifice.  A major loss would be devastating.  You need a proper plan of home insurance to help ease the financial burden of such a tragedy.
Whether you live in a house, condominium or apartment, there is nothing nicer than hearing "home sweet (well protected) home". Our Ontario INSUREPLUS™ home insurance brokers are a able to arrange a low-cost home insurance package that suits your living style and your budget no matter what you call home.
For a fast, free and accurate Ontario INSUREPLUS™  house insurance quote just give us a bit of information at "Request a Quote" or call us at 1-888-310-7283 (SAVE).  It's easy and you will be looked after by a helpful professional usually within just a few minutes from 9am to 5pm -Mon to Fri
Investing in top quality Ontario home insurance through the helpful professionals at INSUREPLUS™ just makes good sense.
"You only have one chance to get it right. Getting it wrong can be very expensive"
WHO ARE OUR ONTARIO HOME INSURANCE CUSTOMERS?
Own a home in Toronto, the GTA, or anywhere in Southern Ontario?  What about 2-3 cars?  A boat or motor home?  Expensive collections or even bicycles?  Whatever your situation, you probably find managing your house insurance to be a time-consuming, frustrating and expensive.
As if owning a home is already not complicated enough, understanding how to insure it can be daunting.   Among the variety of Ontario home insurance companies, no two insurance policies are the same.   Each has different coverage, limits, conditions and exclusions and of course a wide range of premiums.   Getting it right should not be left to chance.
Often, it is not until something happens that the shortfall is discovered. Insure you basement for sewer back up with a $10,000 limit then finding out you have a $25,000 loss is painful.  This is especially sad as the premium involved to do it properly is often modest and just a bit of advice could have prevented it.  There are many pitfalls that need to be avoided.
Why not save yourself some time, some money, and let the home and auto insurance professionals at INSUREPLUS™  look after all of your personal insurance needs?
"We know insurance so you don't have to"
Imagine the convenience of having one annual policy anniversary date.  Or making just one call to a personal insurance adviser who works with you year in and year out to make sure you are properly protected and, as economically as possible.  Consider just the peace of mind in knowing there is a helpful expert who knows your situation and who is responsible for your insurance well-being just a call or email away!
Wouldn't it be great to save money, get the insurance protection you need and get responsive, personal service insurance without getting stuck in an impersonal call center?
Are you conscientious, responsible and serious about matters pertaining to your insurance and financial security?  Do you appreciate getting helpful, professional and unbiased advice?  Then, you will appreciate working with the Broker Professionals at INSUREPLUS™.
Looking after the many insurable risks and financial security needs of Ontario families is where we excel!
Home & Auto Insurance Bundles For Ontario Residents
At INSUREPLUS™, we want to ensure you're getting the best, most affordable premium for your house insurance in Ontario.  This is why we offer home and auto insurance bundles to residents in the Ontario region, combining the two types of insurance packages together to save you time and money on your total insurance account.  As most home owners also require auto insurance, combining these two policies together makes it more economical and easier to manage with just one annual anniversary date.  With auto insurance being mandatory for all Ontario vehicle owners, combining these policies just makes more sense.
How Much is the Average Cost of Home Insurance in Ontario
At INSUREPLUS™ we know every home is as individual and unique, as the person or family who lives there.  When it comes to Ontario home insurance, trying to ascertain what is an "average" premium is immensely difficult.  Consider, for example, what the likely difference in premium would be to insure a modest, 2 bedroom bungalow in Barrie, to the premium on a 10 bedroom mansion in Toronto's Rosedale.  The risks involved are at the opposite ends of the spectrum, and so are the premiums.  
Which Ontario Home Insurance Companies and Brands does INSUREPLUS™ Represent?
At INSUREPLUS™ we have partnered with Canada's leading home insurance companies. These are insurers who have a proven reputation of fairness in all of their customer dealings. Among them there is a wide variety of rating plans, payment options, discounts and eligibility requirements.
Representing leading Ontario Insurance Companies also helps ensure you benefit from trends in claims and resulting premium costs. One insurer may suffer from an adverse claims year and increase premiums. This can often be offset by having us move you to another insurer who may have had a good claims year and continues to offer highly competitive premiums. Nothing stays the same for long…especially when it comes to Ontario home insurance rates.
INSUREPLUS™ is proud to represent the following preferred Canadian Insurance Companies for your Ontario home insurance needs –
Aviva Insurance   CAA Insurance   CHIEFTAN Insurance
  PAFCO Insurance   Chubb Insurance   RSA Insurance   MARKEL Insurance

ECONOMICAL Insurance   INTACT Insurance  PEM BRIDGE Insurance  
SGI CANADA Insurance   Travelers Insurance   Wawanesa Insurance
Each Insurance Company has a unique area of specialty in the Ontario Home insurance market and, depending on your individual profile, can offer you the lowest home insurance quotes. Home Insurance quotes and premium estimates are also available online. To confirm the estimate and move ahead with arranging your insurance please let one of our helpful, expert brokers get you looked after and contact us today!
Factors That Impact Home Insurance Costs in Ontario
There are many main factors that influence Home Insurance premiums in Ontario.  In general, these factors can be divided into three main categories as follows – 
The Home –

The size, age and condition.  The premium on newer homes is generally less than the premiums on older homes.  Older home with outdated wiring, roof, heating or plumbing will result in higher premiums as the risk of loss is higher.  Bigger house?  Higher replacement cost and higher premium. It only makes sense.  

Security and loss prevention measures taken such as central burglar alarms or sewer back-up valves.  

Your neighborhood; every neighborhood in Ontario is different.  Premiums may be affected by local crime statistics, proximity to fire hall or hydrants, or areas that are prone to sewer back-ups.
The owner/insured –

Expensive jewellery?  Collect sports cards?  Have expensive bicycles?  Do you volunteer with local community groups or your children's minor sports leagues?  Lifestyle factors and risks do affect insurance premiums if the appropriate coverage has been provided.

Other factors include claims experience, credit rating (optional with insureds permission) and sometimes even the type and number of mortgagees.

Operating a business from home?  Likely not a problem if it is low risk such as tutoring piano.  Repairing neighbours cars in the garage, or other higher risk business activities however could put a serious "dent" in your budget.
The Insurance Company and Policy –

Profit margins for Ontario home insurance companies is marginal and similar among all insurance companies.  Intense competition keeps premiums down.  Typically over 90% of premiums are paid out in claims and administrative expenses.  Increasing premiums to increase profits would result in severe loss of customers and insurers won't risk it.

Some policies are more expensive because they cover more risks.

The specific policy features, benefits, limitations, and exclusions all have an affect on insurance premiums. 

Past claims made to the home; if you're new to the home, the previous owners may have already made several claims, therefore, this will may affect the future home insurance costs.

Cosmetic factors; such as the condition of the home's roof, the types of plumbing and electrical systems installed; are they modern and new? When was the last time they were replaced or updated?

Every situation is different and an "off the shelf" insurance policy can leave you vulnerable to an uninsured or under-insured loss costing you thousands.
These are some of the key factors affecting Ontario home insurance costs.  With over 40 years of experience, INSUREPLUS™ will help you ensure you receive the right type of insurance coverage, at the right premium.  
Is Home Insurance Mandatory in Ontario?
Unlike other types of insurance policies, such as car insurance, home insurance in Ontario is not mandatory. If you're a homeowner and you don't have home insurance, it is not illegal and you are not breaking any Government Laws. However, you may be responsible under contract to make sure your home is properly insured.  This is the situation when a financial institution has loaned money and placed a mortgage on your property.   
Regardless of whether insurance is legally or contractually required, everyone will agree that arranging a proper insurance plan is always the best move.  Going without home insurance, even for a day, could result in dire financial consequences for you or your family in the event of an uninsured loss.
Investing in top quality Ontario home insurance through the helpful professionals at INSUREPLUS™ just makes good sense.  
Not sure if you need home insurance? Contact our team of expert home insurance brokers today.  We are ready to provide fast assistance, premium quotes and can answer your questions. 
"When it comes to insurance, there are no dumb questions!"
PROUD TO BE ASSOCIATED WITH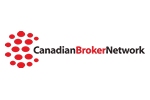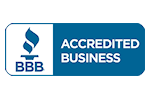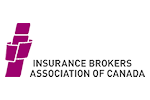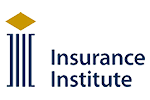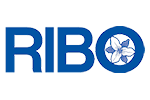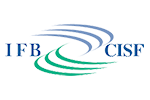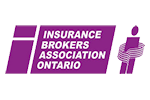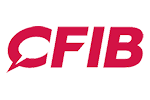 PROUD TO BE ASSOCIATED WITH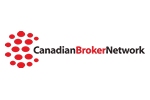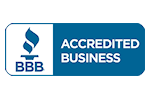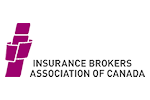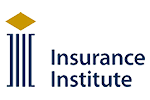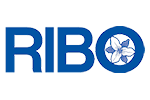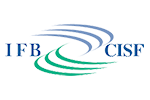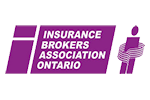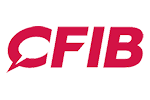 WHAT OUR CLIENTS SAY ABOUT US
This note is to express our complete satisfaction with your commercial insurance services. The premiums are reasonable but, more importantly, I feel that in your company I've gained a trusted adviser who actually has my business' best interests in mind. Your experience and advice is valued by everyone at our organization – thank you!
With several businesses in different industries, whenever I have an insurance question I definitely know who to call! Your level of customer service is nothing like what I experienced with previous companies I worked with. I thought all insurance providers were the same but boy was I wrong – you've gained my full confidence and trust!
This is a quick note to thank you for the stellar service you and your staff have provided us over the years. Even when times got a bit rough as happened when we had the flooding in our home, you helped us with all aspects of our insurance claim. More recently, one of your staff helped us save over $2,000 on our car insurance renewals.
I honestly do not have the words to express strongly enough my gratitude. To say you have once again gone above and beyond would simply not do justice to the reality of your perseverance in ensuring the prompt and efficient resolution to this problem. Had it not been for your diligence the situation could have become disastrous for me.
Contact Us
INSUREPLUS™  is an innovative, online based, yet highly personal, insurance brokerage which delivers easy, efficient and cost-effective Personal and Commercial insurance plans.
M-F: 8am-5pm, S-S: By Appointment
GET A FREE INSURANCE QUOTE
Helping families and businesses with their insurance and financial security needs since 1962.
We Serve All of the GTA including:
Markham | North York | Richmond Hill | Scarborough | Thornhill | Toronto | Vaughan | Pickering | Ajax | Whitby | Oshawa and Durham Region | Kawarthas | Northumberland |
Coming soon Alberta
RIBO Licensed and Bonded Professional Insurance Brokers
When it comes to insurance you only have one chance to get it right. Getting it wrong can be very expensive!

A Division of Guthrie Insurance Brokers LTD