5,000 REASONS
TO GET A QUOTE NOW!
There's never been a more exciting time to talk to us. Get a quote on car or home insurance through Economical®, and you could win 1 of 36 cash prizes of $5,000 in The $5K Giveaway! The sooner you enter, the better! Not only will you have more chances to win, but you could also start saving on insurance sooner. The contest starts on April 1, 2021 and ends on March 31, 2022. Don't delay — entry for the [first/next/final] draw closes on [date].Call for a quote today
There's strength in numbers — so reap the rewards! We've teamed up with Economical Insurance to give you the protection, service, and satisfaction you deserve — all at a discounted price.
Call for a quote today!
1-888-310-SAVE (7283)
Why Economical group insurance?
With a long history of serving Canadians, Economical group insurance provides affordable car and home insurance coverage to work groups and associations across Canada, and consistently achieves top customer satisfaction scores. Plus, when the unexpected happens on the road or at home, they're there when you need them. Their specialized team of more than 600 claims professionals is available 24 hours a day. Best of all? Their hassle-free service program guarantees the quality of your repairs and prompt, friendly service from start to finish.
Call for a quote today!




1-888-310-SAVE (7283)



Group insurance from Economical® is underwritten by Economical Mutual Insurance Company. Due to government insurance plans, Economical does not offer group auto insurance in British Columbia, Saskatchewan, or Manitoba. Economical does not offer group insurance in Newfoundland and Labrador, Northwest Territories, Nunavut, or Yukon. The agreement between Economical and your group sponsor may be terminated in accordance with its terms. Upon such termination, Economical will continue to service existing policyholders until their respective renewal dates. All Economical intellectual property belongs to Economical Mutual Insurance Company and/or its affiliates. All other intellectual property is the property of their respective owners.
© 2021 Economical Mutual Insurance Company. All Rights Reserved.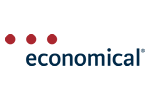 WHY CHOOSE
For Your Home & Auto Insurance in Ontario?

Get Maximum Premium Savings on both your Automobile and Home Insurance.

One bill. One payment. One annual renewal date. Talk about convenient.

One RIBO licensed, bonded, professional advisor and brokerage responsible for making sure you are looked after.

Reduce or eliminate potential gaps in your coverage.

Get rid of overlapping or redundant coverage.

Superb coverage with unique discounts tailored to your specific auto & home insurance situation.

Suffer a loss? We're on your side and our claims advice will help keep future premiums in check.

Representing most of Canada's leading insurance companies allows us to recommend the most suitable insurance protection for you and your family.

You will understand the risks you face and how to reduce these risks and related insurance costs.

We are right here in your community with no "stop watch" service from distant call-centres or do-it-yourself service – Our time is yours – fast, helpful and efficient.

As Brokers we are accountable to you, not agents or employees working for the Insurance Company.
GET A FREE Home and Auto INSURANCE QUOTE
PROUD TO BE ASSOCIATED WITH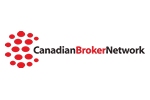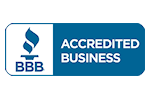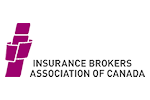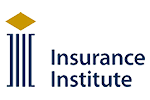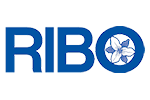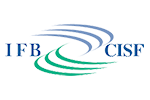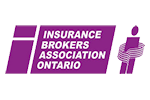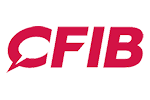 PROUD TO BE ASSOCIATED WITH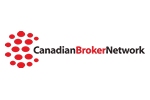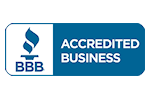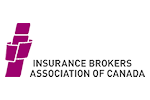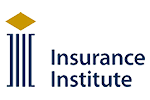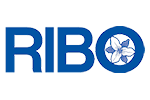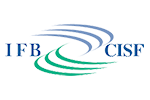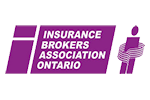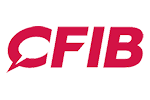 WHAT OUR CLIENTS SAY ABOUT US
This note is to express our complete satisfaction with your commercial insurance services. The premiums are reasonable but, more importantly, I feel that in your company I've gained a trusted adviser who actually has my business' best interests in mind. Your experience and advice is valued by everyone at our organization – thank you!
With several businesses in different industries, whenever I have an insurance question I definitely know who to call! Your level of customer service is nothing like what I experienced with previous companies I worked with. I thought all insurance providers were the same but boy was I wrong – you've gained my full confidence and trust!
This is a quick note to thank you for the stellar service you and your staff have provided us over the years. Even when times got a bit rough as happened when we had the flooding in our home, you helped us with all aspects of our insurance claim. More recently, one of your staff helped us save over $2,000 on our car insurance renewals.
I honestly do not have the words to express strongly enough my gratitude. To say you have once again gone above and beyond would simply not do justice to the reality of your perseverance in ensuring the prompt and efficient resolution to this problem. Had it not been for your diligence the situation could have become disastrous for me.
Contact Us
INSUREPLUS™  is an innovative, online based, yet highly personal, insurance brokerage which delivers easy, efficient and cost-effective Personal and Commercial insurance plans.
M-F: 8am-5pm, S-S: By Appointment
GET A FREE INSURANCE QUOTE
Helping families and businesses with their insurance and financial security needs since 1962.
We Serve All of the GTA including:
Markham | North York | Richmond Hill | Scarborough | Thornhill | Toronto | Vaughan | Pickering | Ajax | Whitby | Oshawa and Durham Region | Kawarthas | Northumberland |
Coming soon Alberta
RIBO Licensed and Bonded Professional Insurance Brokers
When it comes to insurance you only have one chance to get it right. Getting it wrong can be very expensive!

A Division of Guthrie Insurance Brokers LTD